Ray J Tries to Impress Princess Love by Babysitting Manager's 1-Year-Old on 'L&HHH'
Ray J & Princess Love
Crash Course in Babysitting
... With Cute 1-Year-Old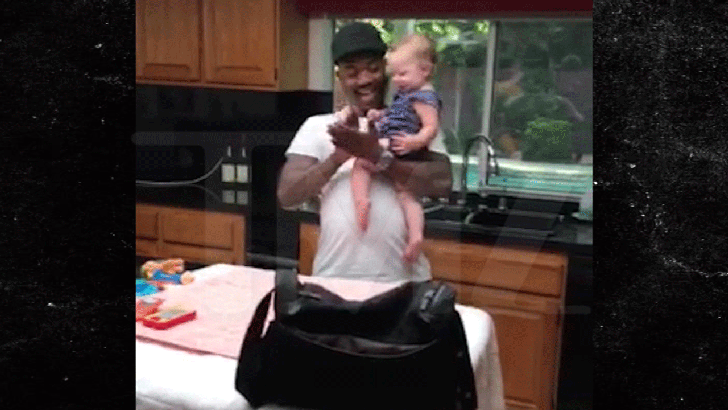 TMZ.com
Ray J and his wife Princess Love have baby fever, and it's being put to the test with the addition of the newest "Love & Hip Hop: Hollywood" cast member -- one-year-old Stevie Rose Weintraub.
The couple's manager, David Weintraub and Mallory Knighton put their kid on loan to Ray and Princess so they could test out their parenting skills.
It's been well-documented on this season of 'L&HHH' that Ray and Princess have been trying get pregnant.
Ray took charge ... feeding Stevie, playing silly baby games, and even changing her poopy diapers. Our sources say he did pretty well ... except for the diapers part.
The full episode with Ray, Princess and lil' Stevie airs Monday night.