Kevin Hart, 'I'm a Married Man,' Swears Off Strip Clubs Before Sex Tape Extortion News
Kevin Hart
'I'm a Married Man'
Swears Off ATL Strip Clubs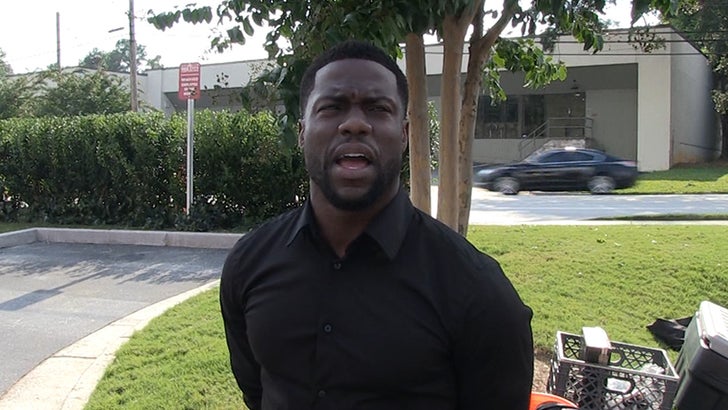 FRIDAY
TMZ.com
Kevin Hart was keeping a secret Friday in Atlanta when he told our photog he has no desire to hit up the city's world-famous strip clubs, 'cause he's a happily married man.
Kevin spoke to our photog hours before he issued an apology to his pregnant wife and kids for getting in a sticky situation. TMZ broke the story on Sunday, the "situation" was an extortion plot in which someone was demanding as much as 8 figures to keep a sexually explicit video under wraps.
As we reported, the video starts with a pic of Kevin snuggling with a woman, and then it cuts to a bedroom where you see a bed and hear what appears to be people having sex, although you don't see the people. The video then cuts again to a naked man walking in the bedroom who definitely looks like Kevin. The FBI is on the case.
So Kevin knew everything when he spoke with our photog, which makes his response all the more interesting.