Audrina Patridge Meets with Corey Bohan to Hand Off Daughter for Visit Amid Divorce Drama
Audrina Patridge
Meets with Corey for Kid Exchange
... Amid Divorce Drama
Audrina Patridge met face-to-face with her estranged hubby, Corey Bohan, this weekend to drop off their 1-year-old daughter for a dad visit ... this after filing for divorce and claiming domestic abuse.
Paps got Audrina and Corey Sunday morning at a neutral location in the Orange County, which was agreed to through a judge. We're told Corey arrived first, and Audrina showed up with their kid, Kirra, and a friend about 10 minutes later to make the exchange.
You can see them heading back to the parking lot together -- with Audrina slightly keeping her distance from Corey as she walks ahead. Still, it's interesting she's comfortable meeting with him at all considering everything she's alleged.
TMZ broke the story ... Audrina filed for divorce and got a restraining order, claiming Corey shoved her, called her a "c**t" and planted cameras to spy on her. Corey denies installing the cameras, and claims her dad physically threatened him.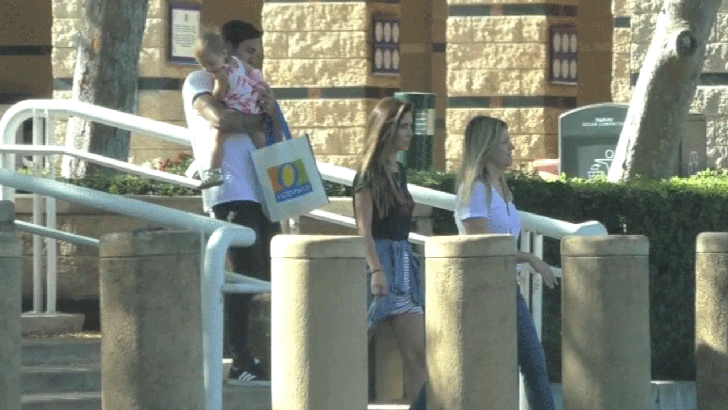 Splash Video
Corey also said he hadn't seen Kirra in 2 weeks because of the timing of Audrina's restraining order, which affected his latest scheduled visit. He definitely looks overjoyed to see her.