Health and Human Services Secretary Tom Price Resigns Amid Private Jet Use
HHS Sec. Tom Price
Jets Outta D.C.
After Resignation!!!
The embattled Health and Human Services Secretary, Tom Price, couldn't weather the firestorm of criticism for his use of private jets -- he's offered his resignation and President Trump accepted.
The news comes just 1 day after Price said "taxpayers won't pay a dime for my seat on those planes." But even that drew ire among his harshest critics because he reportedly totaled over $400k after repeatedly chartering private planes for personal travel. Price said he'd cut a check for only $51,887, the cost of HIS seat.
Trump said earlier Friday he would make a decision "sometime tonight" but Price -- reportedly worth $13 million -- beat him to the punch.
Price didn't seem bothered when we got him in D.C. and used the flu shot to evade our questions.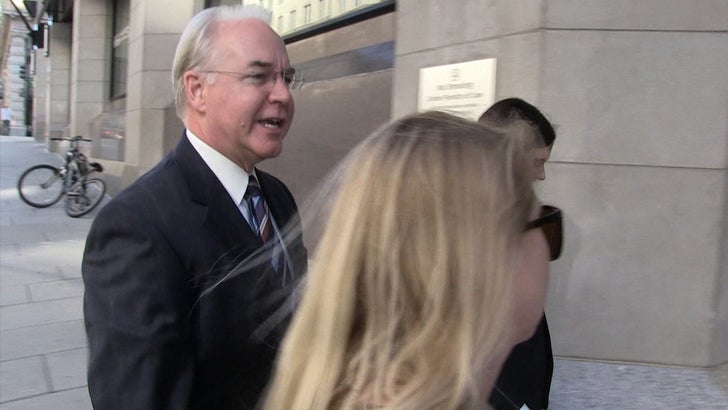 TMZ.com