President Trump to Puerto Rico ... Thanks for Screwing Up Our Budget
Prez Trump to Puerto Rico
Thanks for Screwing Our Budget!!!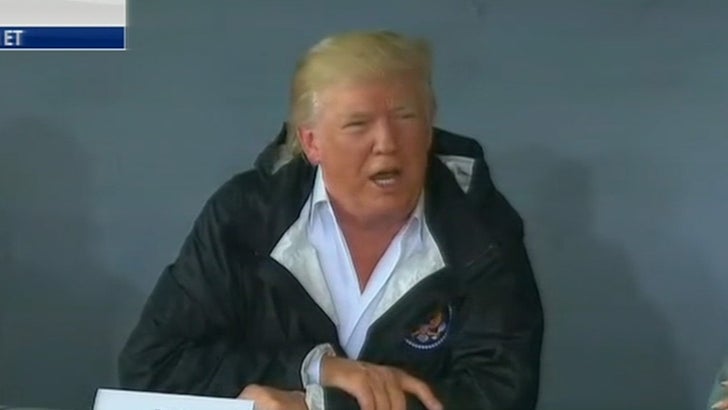 FOX News
President Trump touched down in Puerto Rico, and promptly took a metaphorical crap all over the hurricane-ravaged island.
Trump, flanked by Melania and the island's Gov. Ricardo Rossello, held a news conference and fielded questions which is when he actually said, "I hate to tell you Puerto Rico, but you've thrown our budget a little out of whack."
He went on to ask Gov. Rossello what the death count was following Hurricanes Irma and Maria -- and said they hadn't been hit by "a real catastrophe like Katrina." Watch the video ... it's every bit as cringeworthy as it sounds.
Oh by the way, nearly half the U.S. territory is still without power or running water.
And this was the make good trip?