Billy Baldwin Says You Gotta Be Kidding that People Have an Absolute Right to Possess Guns
Billy Baldwin
You Gotta Be Kidding ...
People Don't Have an Absolute Right to Possess Guns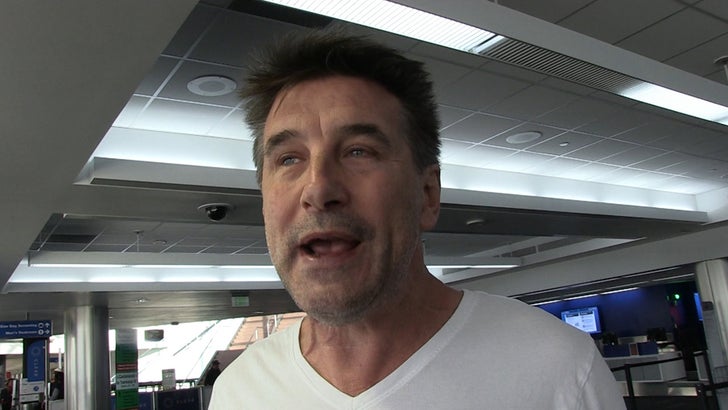 TMZ.com
Billy Baldwin thinks anyone who gets up in arms over the right to bear arms is grossly misguided.
We got the second-youngest Baldwin brother Tuesday at LAX, and he scoffs at the NRA and anyone else who thinks the 2nd Amendment gives people an absolute right to possess any type of weapon they want.
He also has high praise for Jimmy Kimmel, who he has developed a voice more powerful than the President's or members of Congress ... first on the subject of health care, and now gun control.