Janet Jackson Mum on Justin Timberlake Reunion, But Back with Jenna Dewan
Janet Jackson
Mum on JT and Super Bowl
But Jenna Dewan Reunion Goes Down!!!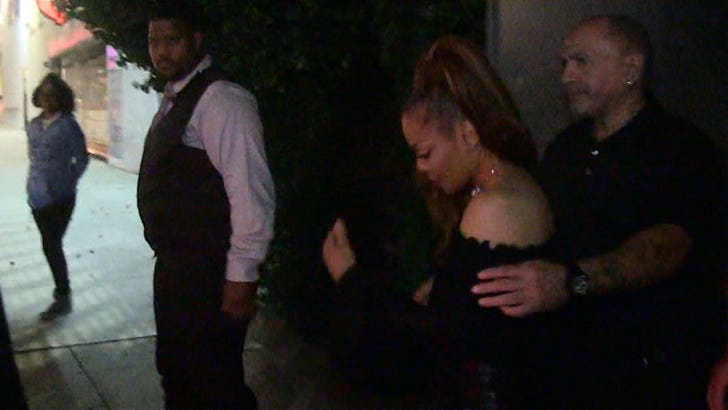 TMZ.com
Janet Jackson threw the hottest high school reunion Sunday night at the Hollywood Bowl, bringing back a ton of her OG backup dancers -- but she's not letting on if a Justin Timberlake reunion is in the cards.
We got Janet outside Lure Nightclub in Hollywood, where she held the after-party ... and asked if she and JT might reunite at Super Bowl LII. According to multiple reports, Justin's locked in for the halftime show -- so, you gotta wonder if they'll patch things up after 2004's infamous boob debacle.
If it's happening ... Janet can definitely keep a secret.
They are a part of the Rhythm Nation ...