NBC Titan Dick Ebersol and Susan St. James Say Unlike Weinstein Their Hook-Up was Consensual
Dick Ebersol, Susan St. James
Unlike Weinstein ...
Our Hook-Up Was Consensual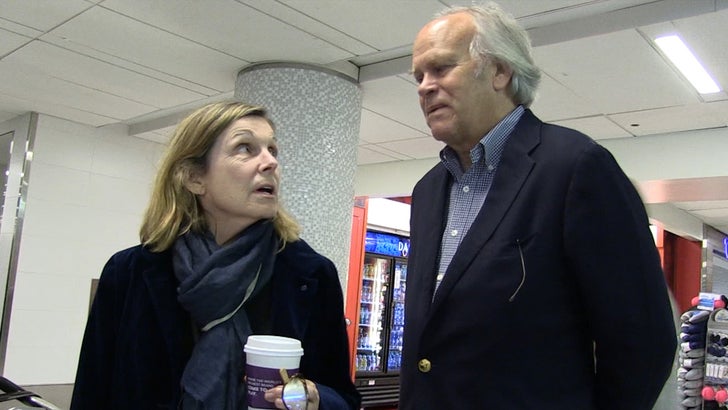 TMZ.com
Dick Ebersol, the legendary co-creator of "SNL" who ran both NBC and NBC Sports, says his story of hooking up with an actress is WAY DIFFERENT from Harvey Weinstein's, starting with the fact it was consensual.
We got Dick, a long-standing show biz titan, at LAX Friday with wife/actress Susan St. James. Dick met Susan when she guest hosted SNL in 1981 and sparks flew. They've now been married for 36 years.
They've got a thing or 2 to say about the industry and whether the Weinstein scandal will unearth other mogul misdeeds.
Check out Susan's old monologue below.