Bruce Springsteen's Getting Jersey Strong for Broadway Run
Bruce Springsteen
I'm Jersey Strong
For Long Haul on B'way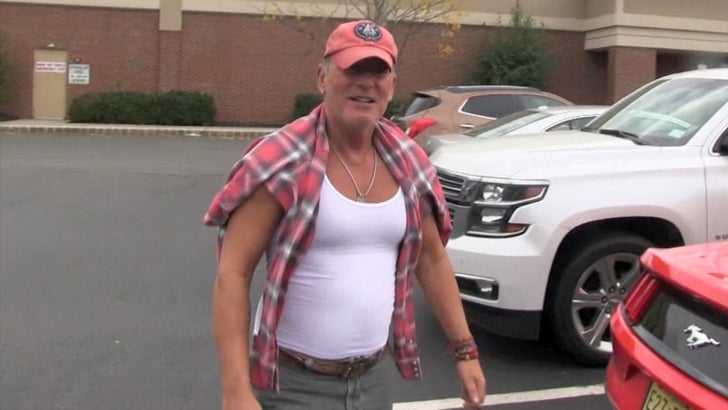 SplashNews.com
Baby, Bruce was born to puuuuuump ... up ... in the only gym he could possibly walk into with his head held high.
Yes, Bruce Springsteen was working on his fitness Monday morning by cruising into a Jersey Strong gym ... 'cause it's only right. As you'd expect from the Boss -- no yoga pants or spandex shirts. Just a white tee, flannel and jeans. He even stopped for photos with a couple fans.
Afterward Bruce was asked how the sold out one-man show on Broadway is going. It's already been extended 10 weeks to February 2018. So, yeah ... his answer says it all -- he's on fire.