Cody Garbrandt Prepping Michael Jackson Dance Moves for Dillashaw Fight
UFC's Cody Garbrandt
Prepping Michael Jackson Moves
... For Dillashaw Fight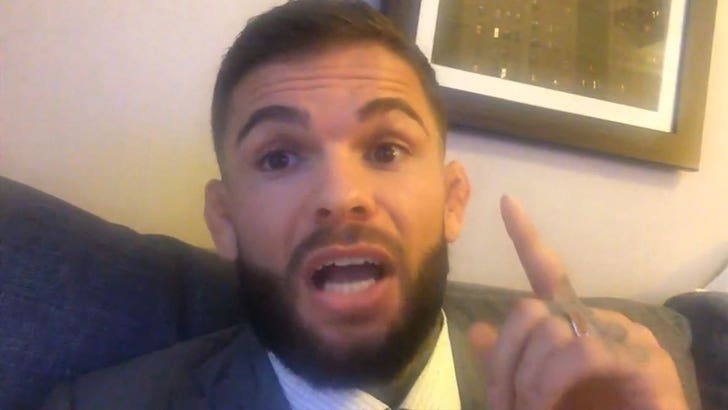 TMZSports.com
To get straight to the point ... Garbrandt says T.J. Dillashaw is a "piece of sh*t" -- and he wants to humiliate the guy in the worst way possible.
"If he gives me the chance to dance on him, I'm gonna make him act like a fool too," Garbrandt says.
If you need a reminder about Garbrandt's dance fighting skills -- check out the video below ... and imagine Cody MOONWALKING after landing a shot on Dillashaw.
Or a crotch grab? Or the Thriller dance? Could be very entertaining ...