Selena Gomez Visits Park and Reads to a Little Girl
Selena Gomez
Don't Mind Me ...
Just Gonna Read This Kids' Book in Front of Paps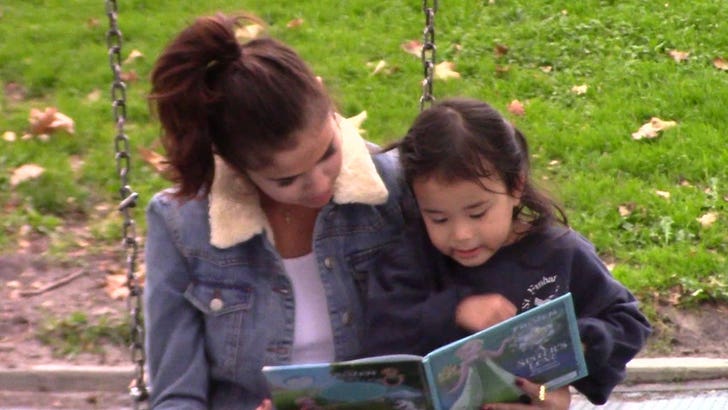 SplashNews.com
Selena Gomez is now reading to little kids ... and it looks staged AF.
The singer took a stroll Thursday at a park in Burbank where she arrived with a friend both wearing attire totally NOT conducive for a park visit. White booties? Really?!
Selena and her friend -- BTW, also wearing booties -- looked like they knew what they were there for ... to appear like little kids at heart and be moved by a little girl reading a book while sitting on the swing.
Sweet, but staged, don't you think?