Maxfield LA's Fear of God Pop-Up Sparks Fist Fight in Line
Fear of God Clothing
Sparks Fear of Haymakers!!!
Fight Breaks Out in Line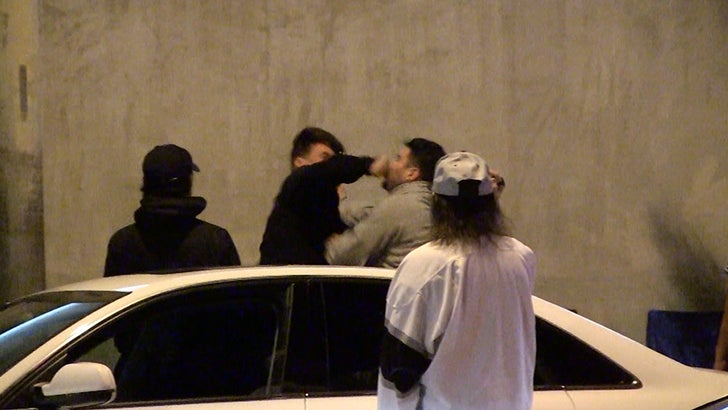 TMZ.com
A couple hypebeasts staking out a long line at a Fear of God pop-up went toe-to-toe and one of 'em landed an epic punch to the other's face.
The line of sneaker heads formed Tuesday night outside Maxfield LA ... anticipating the release of some new Fear of God shoes and clothing, but something went sideways quick. Maybe somebody cut the line ... who knows? But after some pushing and shoving 2 guys squared off.
Watch and see if you can guess who uncorked the KO before it happens.
Seems like everyone lost here, though -- the street fighters had to bounce when cops showed up. So ... no new kicks for you!