Marco Rubio Says LeBron's Getting 2 Jerseys Retired Like Kobe
Marco Rubio
LeBron Will Get Kobe Treatment
... 2 Jerseys Retired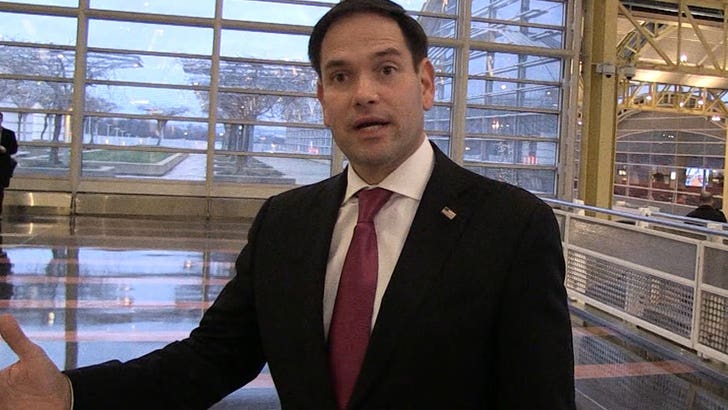 TMZSports.com
Don't get too comfy, Kobe ... Marco Rubio says "there's no doubt" the Heat are gonna retire LeBron's jersey -- giving the King two numbers up in the rafters (but in different arenas).
We got the Florida Senator out in D.C. ... and Marco told us there are no hard feelings over Bron taking his talents outta South Beach.
"He won 2 championships down there. We went to the finals 4 years in a row. Those were great days," Rubio told TMZ Sports.
So, #6 is goin' up in Miami just like #23 is goin' up in Cleveland.