Debra Messing Calls Out E! at Golden Globes for Catt Sadler 'Pay Disparity'
Debra Messing at Golden Globes
Calls Out E! Live for 'Pay Disparity'
... I Miss Catt Sadler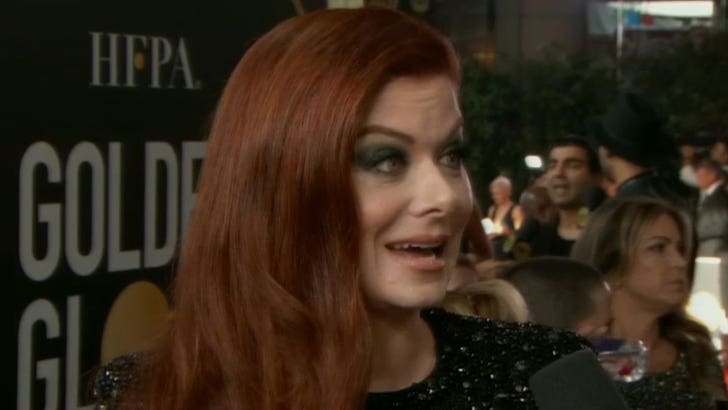 E!
Debra Messing was the first actress in the Time's Up movement to take a swipe at E! on the red carpet for the Golden Globes ... calling them out for their apparent pay disparity.
Debra was being interviewed Sunday by E! host Giuliana Rancic, at which point Debra says ... "I was so shocked to hear that E! doesn't believe in paying their female co-hosts the same as their male co-hosts."
She goes on ... "I mean, I miss Catt Sadler. And so, we stand with her."
It was an awkward interaction, especially since Giuliana did not directly address Debra's gripe about Catt -- who recently revealed that she left E! after discovering her male counterpart, Jason Kennedy, had been paid nearly double her salary for several years.
As we reported ... these interviews are all live and unvetted. Clearly, anything goes.