Frances McDormand's Golden Globes Speech Mistakenly Bleeped in Fear of FCC
Frances McDormand
Speech Bleeps a Mistake
Globes Didn't Wanna Piss Off FCC!
Frances McDormand's Golden Globes speech was mistakenly bleeped because staff working the show thought for sure she was about to curse ... TMZ has learned.
Sources close to the Globes tell TMZ ... McDormand was bleeped three times during the live broadcast because the production team was on "high-alert" and anticipating swear words that would violate FCC rules. We're told the show errs on the conservative side when it comes to bleeping live award shows because of the family audience.
So, what did you miss? The show ended up censoring words like "Fox Searchlight" and "tectonic shift" ... however you clearly heard Frances say "shite" on the live East coast feed.
When the show was rebroadcast for the West coast, "shite" was bleeped and the 3 other censors were removed.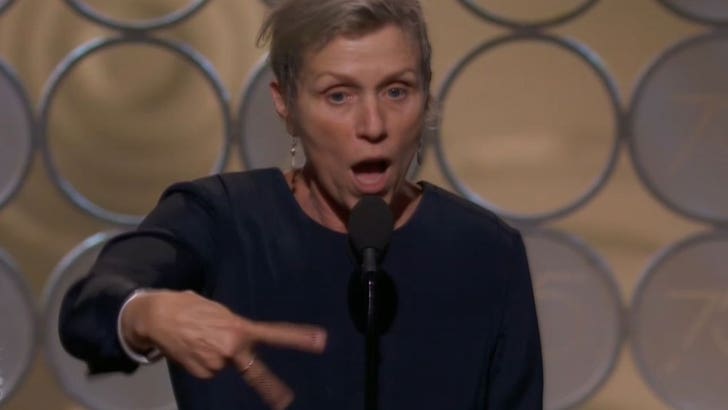 NBC