Khloe Kardashian Dances with Flash Mob While 6 Months Pregnant
Khloe Kardashian
Watch How It's Done, Sisters ...
'Flash' Dances in Mall!!!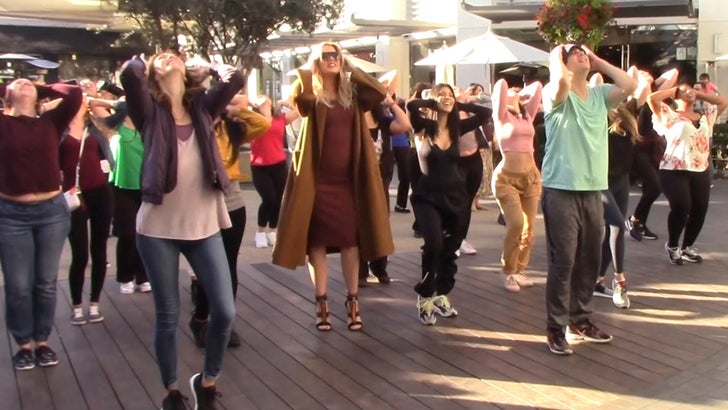 Backgrid
Kim Kardashian was taken by surprise by a flash mob Thursday, but what's even more head-turning is her very pregnant sister, Khloe, jumping in on the routine ... IN HEELS!
Kim, Kourtney and Khloe hit up the Topanga Mall in the San Fernando Valley. Cameras were with them, so they were likely shooting for 'KUWTK.'
We're told Kourtney and Khloe organized the dancers as a surprise for Kim. And while Kourtney looks smokin' hot nailing all the moves, it's hard to ignore Khloe joining in the action.