'Handmaid's Tale' Star Says Trump Axing UK Trip Was A Good Call
'Handmaid's Tale' Star
Trump Axing UK Trip A Good Call
(Could've Made Better Call)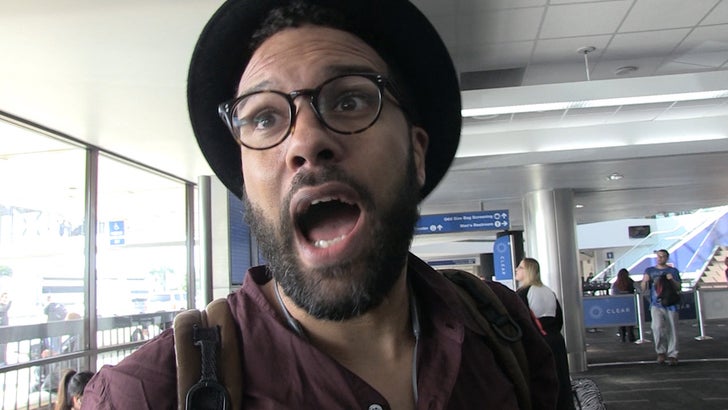 TMZ.com
'Handmaid's Tale' star O-T Fagbenle believes protesters would've showed up in droves if Donald Trump hadn't canceled his visit to London this week amid fears of mass protest, but the call won't help improve Trump's rep in the UK.
O-T, who plays Elizabeth Moss' husband on the dystopian series, is a Londoner himself, and when we got him at LAX Friday he gave us the rundown -- well, more like a laundry list -- of why so many Londoners are pissed off with Trump. Unsurprisingly, it starts with 45's Twitter.
Trump and his cabinet should take notes from O-T, especially when he talks about how Trump can regain some of the UK's respect.