Josh Duhamel is North Dakota's Tourism Poster Boy for 2 More Years, $365k
Josh Duhamel
You Betcha I'll Keep Saying
Come to North Dakota, Fer Sure!!!
Hold off on the "uff das," good people of North Dakota -- 'cause Josh Duhamel is sticking around as your promotional mouthpiece for another couple years ... and for a decent hunk o' change.
North Dakota's tourism agency announced Wednesday it was extending Josh's contract as the Peace Garden State's ambassador, and will rake in $365,000.
He's already made $525k since taking the gig in 2013. Based on these fun shots from last summer, we'd say Josh will continue to be a big draw.
Check out some of his ND promos before we letcha go.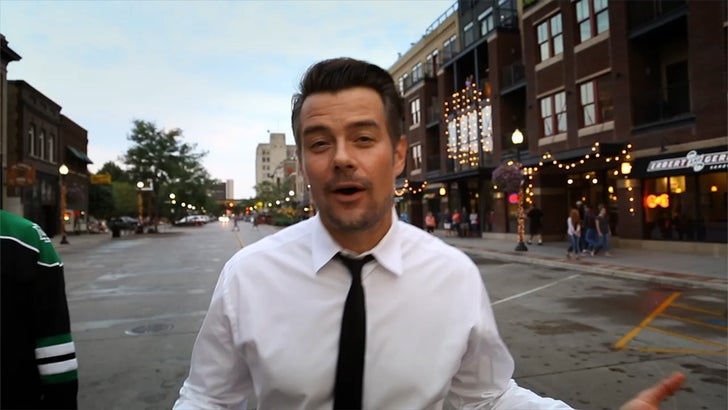 NORTH DAKOTA TOURISM