Zayn Malik Busts Out Laughing at Pornhub's Birthday Tweet
Zayn Malik
Porn Talk Sets
Off Happy Ending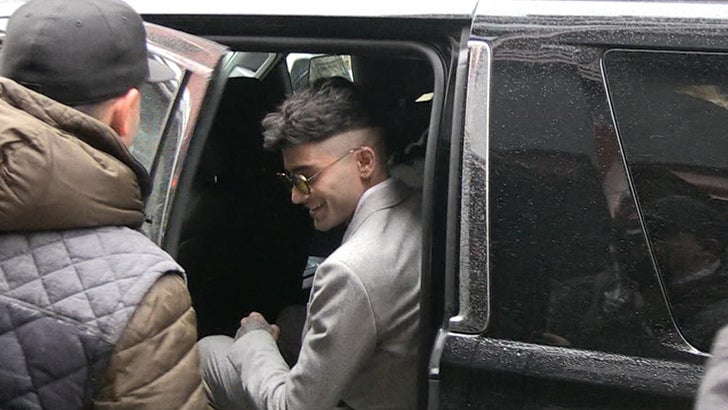 TMZ.com
Zayn Malik didn't let a porn site's tweet rub him the wrong way ... oh, far from it.
The "Pillowtalk" singer was leaving Gigi's apartment Wednesday in NYC where a bunch of photogs were stationed and had just a few quick seconds to get him to respond to Pornhub's birthday tweet.
Happy birthday @zaynmalik . Nothing reduces anxiety more than masturbation. Let us know if you need a renewal on your Premium membership!

@Pornhub
And bravo to the 2 photogs who had the testicular fortitude to ask Zayn about it -- first by one guy who wondered how the Pornhub subscription's going and then by our very own guy asking a brilliant -- and much-needed -- follow-up question.
For the record ... Pornhub said the tweet was just a joke. And if Pornhub's mission was to get Zayn to bust a laugh, mission accomplished.