Halsey Says She Hopes Trump Listens to Her Poem About Sexual Assault against Women
Halsey to Trump
Watch My F***ing Speech!!!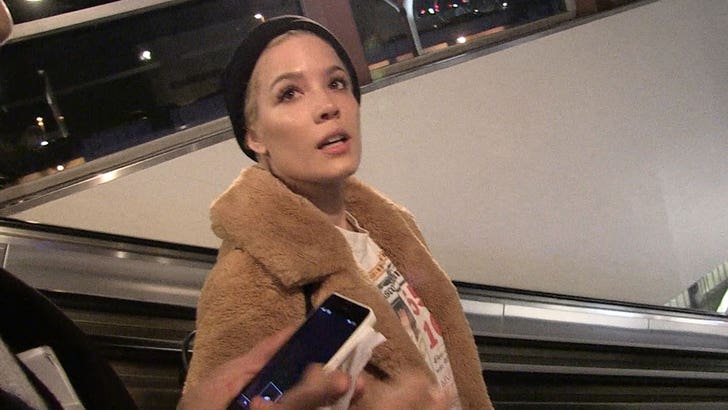 TMZ.com
Halsey has a message for Donald Trump ... "Watch my F***ing speech!"
The singer delivered a rousing, emotional, profound poem Saturday at the Women's March in New York City ... a very personal speech about sexual assault. We got her at LAX Saturday night and she was more than satisfied with the poem and the reaction.
If you didn't see it, you gotta spend a few minutes and listen ... it's pretty incredible.
The 23-year-old is incredulous Trump has remained silent in the wake of a torrent of revelations from celebrities and others about sexual abuse.