Greg Hardy: I Can Fight & Play Football, Signs with Jim Jones' Arena Team
Greg Hardy
I Can Fight & Play Football
... Signs w/ Jim Jones' Arena Team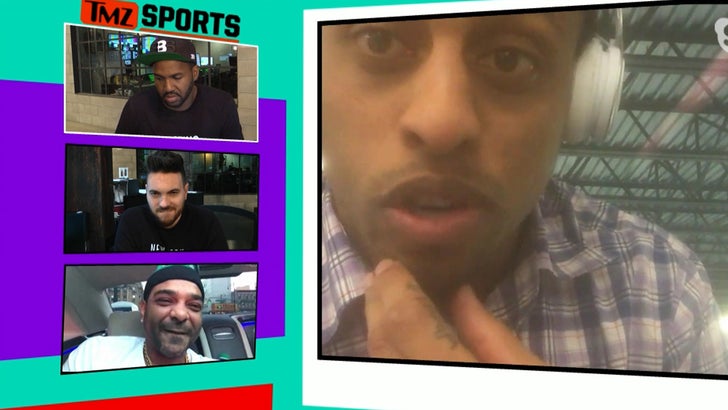 TMZSports.com
Greg Hardy will take a pro MMA fight in February and take the field for Jim Jones' arena league football team in March.
And that's why Jim says Greg could be the modern-day Bo Jackson -- a "beast" in TWO pro sports.
As we previously reported, Greg is pursuing a career as a pro MMA fighter -- he beat the hell out of his first 2 opponents.
But he also wants to play pro football again -- and with Jim owning the Richmond Roughriders in the American Arena League, the rap star saw a great opportunity to get the ex-NFL star back in the field.
"That man is a BEAST," Jones said on the "TMZ Sports" TV show ... "He's not one of the regular players. He's one of the best in his craft."
Hardy is set to take the field for the Roughriders on March 17 ... one month after his next MMA fight -- and he says he's ready to "handle business" in both sports.