State of the Union Address, Designated Survivor Choice Tricky
State of the Union
Designated Survivor Pick Always Tough ...
Says Dubya's Chief of Staff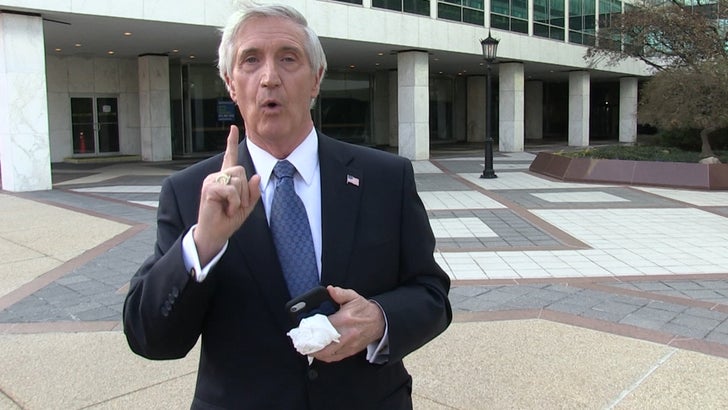 TMZ.com
President Trump's cabinet members are yelling, "Not it!" That's basically what happens when the Prez is naming a designated survivor before the State of the Union ... according to former Chief of Staff Andy Card.
We got George W. Bush's ex right-hand man on Capitol Hill -- a few hours before Trump's big speech -- and asked him about how the designated survivor is selected. If you're unfamiliar, one cabinet member is always selected to watch the SOTU from an undisclosed location. It's a safety measure ... since the Prez, VP, all of Congress, and other cabinet members are all in one place.
Card told us -- after a Tom Brokaw cameo -- no one wants the gig, and they tend to put up a fight. That being said, someone's gotta do it, and he has an inkling about who will be the DS Tuesday night.