Cardi B and Migos In Crowd Crush During NBA All-Star Weekend
Cardi B, Migos
Swarmed by Massive Crowd
.. During NBA All-Star Weekend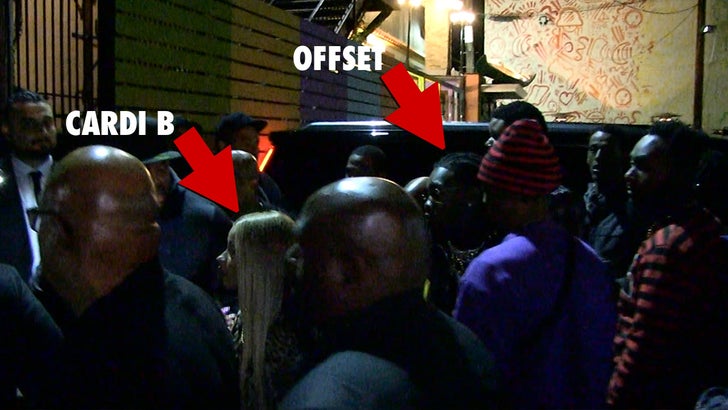 TMZ.com
Cardi B, and the guys from Migos were swallowed up in a gigantic crowd waiting for them as they arrived for an event for NBA All-Star Weekend.
Cardi, her fiance Offset, Takeoff and Quavo all showed up in an SUV at Murano in WeHo. Victor Oladipo, a guard for the Indiana Pacers, was along for the ride.
Cardi made 6 figures for hosting the event, and she's expected to make a bundle more during the weekend festivities. She's also hosting at Penthouse and Ace of Diamonds.