Offset Says Cardi B is NOT Pregnant
Offset
My Chick's Not Pregnant!!!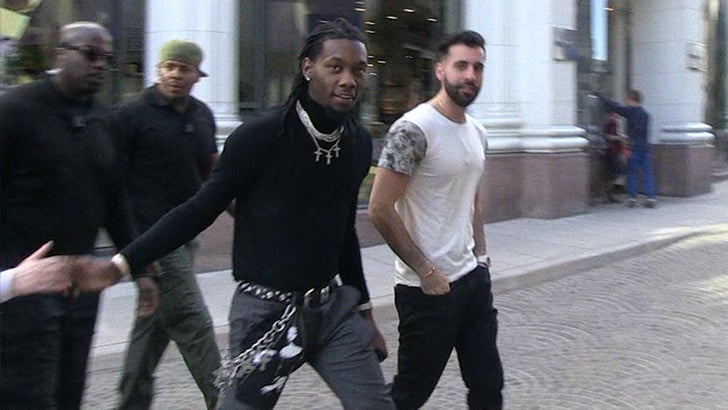 TMZ.com
One of Cardi B's reps has been telling people she's 3 to 4 months pregnant, but if she is, it's news to her fiance.
We got Offset Friday afternoon heading into Peter Marco Jewelers on Rodeo Drive, and he was clear as a bell ... Cardi, he says, is not with child.
The 26-year-old Migos member already has 3 bambinos -- 2, 2 and 8 -- and he says no one's joining the brood anytime soon.