Floyd Mayweather Throws Birthday Party with Guests Including Mariah Carey, Jamie Foxx
Floyd Mayweather
Mariah, Jamie and Wiz
Party At Wild 41st Birthday Bash!!!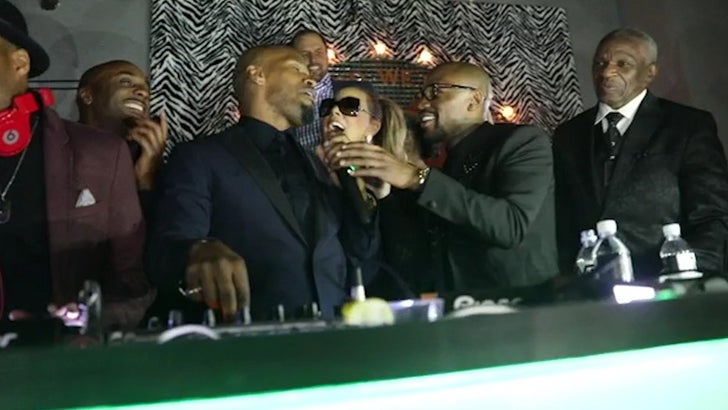 SplashNews.com
Floyd Mayweather turned 41 years this weekend and to celebrate he threw an insane party for himself.
The bash went down Saturday night at The Reserve in Downtown L.A. Floyd joined Mariah and Jamie at the DJ booth and it looked like they were having a super fun time. Other guests included Wiz Khalifa, Bobby Brown, John Singleton, Stephen Belafonte, and Laura Govan.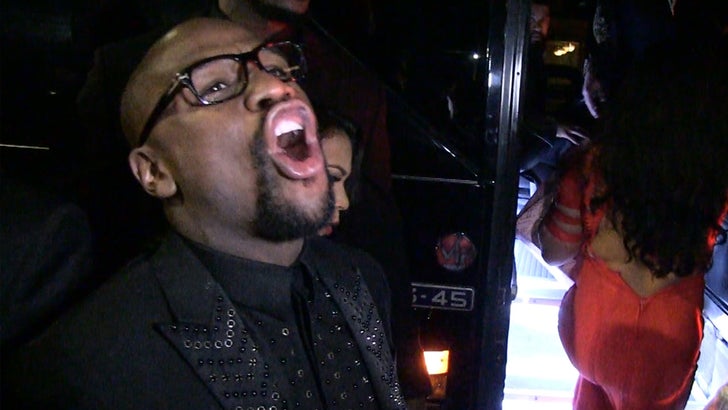 TMZSports.com
The theme of the party ... Bank of Mayweather. Check out the video ... the font is the same as Bank of America, which makes sense -- Floyd seems to think he rivals B of A in assets.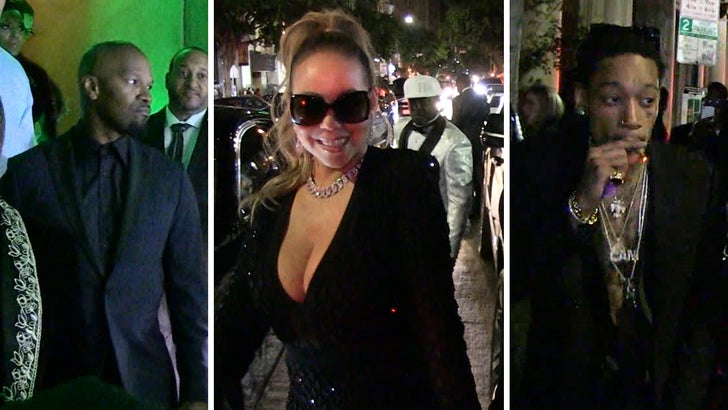 TMZSports.com
Floyd got lots of expensive gifts ... gifts he bought himself, which include an ridiculously expensive watch and necklace, a Bugatti and a Rolls Royce.
It's clear he had a good time after the party, which lasted until the wee hours of Sunday morning. As he gets on the bus to leave, with a slew of very attractive women.