Floyd Mayweather Gives TMZ Photog Tour Of New $2 Million Fleet!
Floyd Mayweather:
Check Out My New $2 Million Fleet!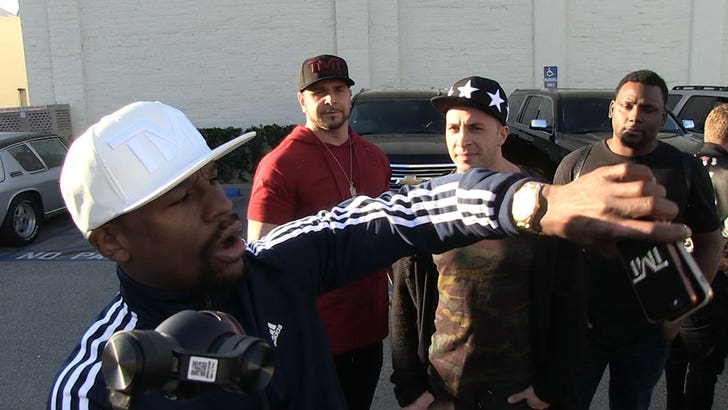 TMZSports.com
Floyd Mayweather rolled out $2 MILLION in cars, jewelry and cash to dominate the Rodeo Drive shopping scene in Bev Hills ... and gave TMZ Sports a private tour of his new toys.
First off, our guy tried like hell to press Floyd on the possible Conor McGregor rematch -- but the dude bobbed and weaved like ... well, like he's Floyd Mayweather.
Instead, Floyd bragged about his upcoming 41st birthday celebration -- and showed us the new $600,000 Rolls-Royce and $1.3 MILLION Bugatti he's using to drive him around L.A.
Oh, he also bought a new $100,000 Rolex and showed off about $100,000 (maybe more?) in cash he had on him the entire time.
The video is an embarrassment of riches -- so, naturally, we had to ask what's next for the boxer?
What he says actually makes a lot of sense ...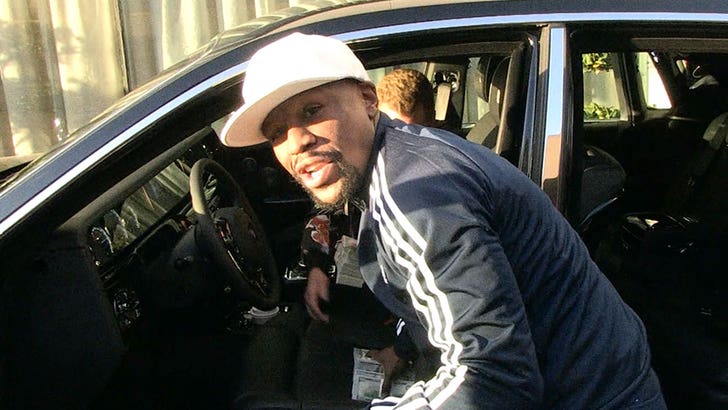 TMZSports.com