Floyd Mayweather Flosses Another Insanely Expensive Watch
Floyd Mayweather
Flosses Another Insanely Expensive Watch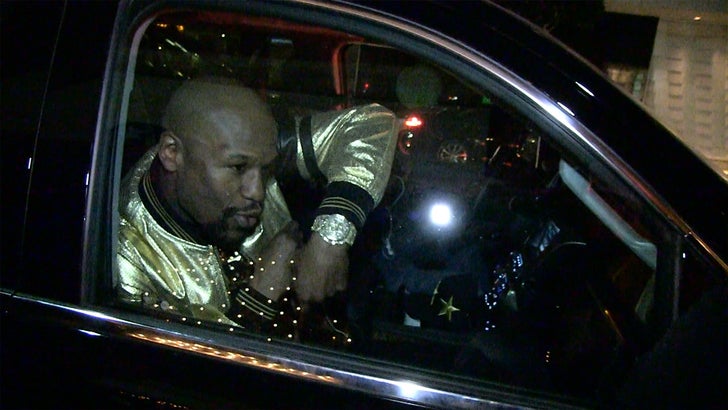 TMZSports.com
Stop us if you've heard this one before ...
Floyd Mayweather hit up a crazy expensive restaurant sporting a crazy expensive watch -- and couldn't wait to show off his jewelry on camera!
This time, Floyd -- surrounded by his TMT bodyguards -- was in the mood for fancy Chinese food at Mr Chow in Bev Hills ... and on the way out it, he let his blinged-out wrist do the talking.
He also bought a $1.1 million diamond-covered Hublot watch during a shopping spree at a mall in Dubai back in 2015. It's one of the most expensive watches in the world.
No word if the watch he rocked on Tuesday is brand new or an old favorite -- but one thing's for sure ... it's expensive.