Compton Mayor Aja Brown to Run for Congress Against Stacey Dash
Compton Mayor Aja Brown
I'm Gonna Run For Congress ...
Because Stacey Dash is a Disaster
Stacey Dash is going to have some stiff competition in her run for Congress, because we've learned one of the most popular politicians in Southern California is about to throw her hat in the ring to oppose her.
We've learned Compton Mayor Aja Brown will announce on Thursday that she is running for Congress in the 44th District ... which covers Compton, Watts, San Pedro and North Long Beach.
Our sources say Brown had no intention of running as late as a week ago -- the day Dash announced she's running for a seat in the House of Representatives. We're told a number of members from the California Congressional delegation contacted Brown and urged her to run against Dash.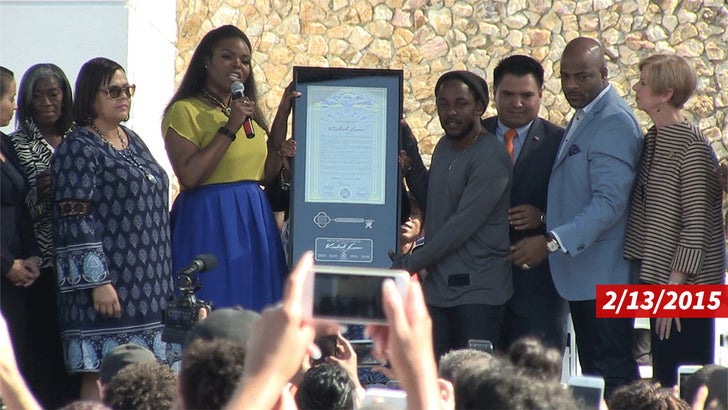 TMZ.com
A source who has interacted with Brown tells TMZ the Compton Mayor has privately groused that Dash is "running for notoriety" and has no relationship with the district.
Brown -- a Democrat -- is a super-popular mayor whose voice has been strong on various issues, including protecting food programs and housing initiatives.
We're told Brown herself feels it's by no means a shoo-in that she'll win, because of almost unparalleled voter apathy in the district. We're told, although she thinks the district is heavily democratic, the Republicans just get out and vote more often.