L.A. Rams' Marcus Peters Gets Burned By U.S. Ambassador
L.A. Rams' Marcus Peters
Burned By U.S. Ambassador!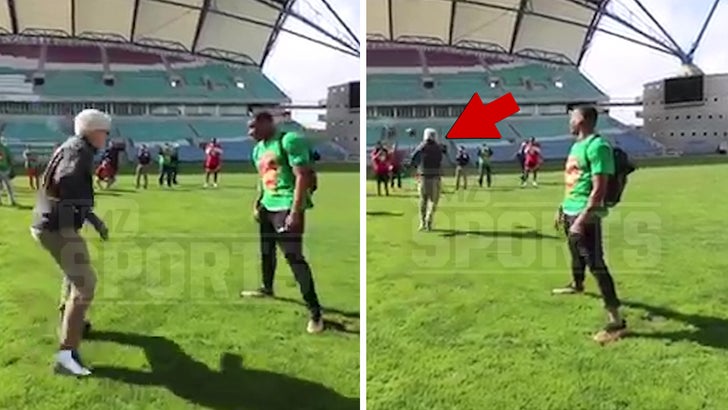 American Football Without Barriers
Chalk one up on the scoreboard for U.S. ambassador to Portugal George Glass, who managed to completely route L.A. Rams superstar defensive back Marcus Peters.
But Saturday it was different story when Peters and Glass squared up at Estádio Algarve on the country's south coast. Glass split left and burned Peters off the line inside on a slant route before Peters could even flinch.
Peters was recently traded to the L.A. Rams. Dude better work on his footwork before football season starts.