Tim McGraw Arrives Back in the U.S. After Dublin Collapse
Tim McGraw
Less Flying, Shorter Workouts
I'll Be Okay After Collapse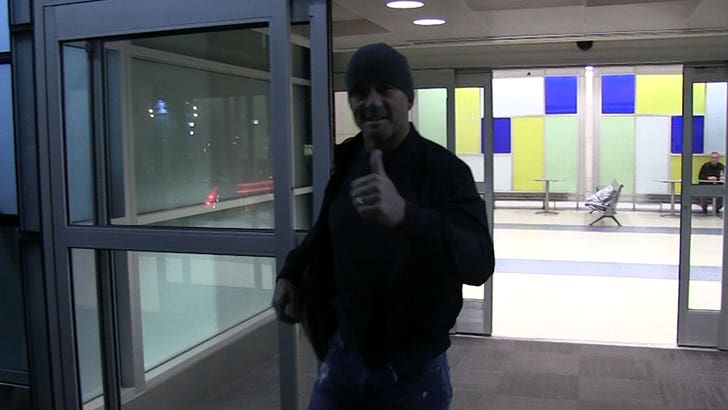 SplashNews.com
Tim McGraw is going to be making some big lifestyle changes in response to his onstage collapse in Dublin ... at least, that's what he told us as he arrived back in America.
Tim and Faith Hill touched down at JFK Airport Monday night, and he looked no worse for wear after cutting short his Sunday night concert. As we told you ... Tim fell to his knees before getting escorted off the stage. Faith said he was "super dehydrated."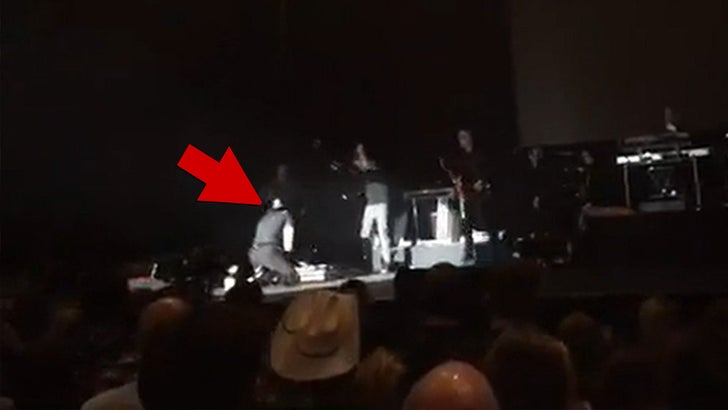 Newsflare/Chris_Haagen
Sounds like he agrees with Doc Hill's diagnosis -- Tim told us he'll be doing less flying for a while. Good timing for that change, because the country super couple has a break in their tour dates until May.
The 50-year-old singer has a famously fit bod, but he told us something's gotta give after his health crisis, and -- brace yourself, McGraw fans -- it might be his time in the gym.