Tristan Thompson Went Back to NYC Hotel with Woman from Nightclub
Tristan Thompson
Back to the Hotel
With Woman from Nightclub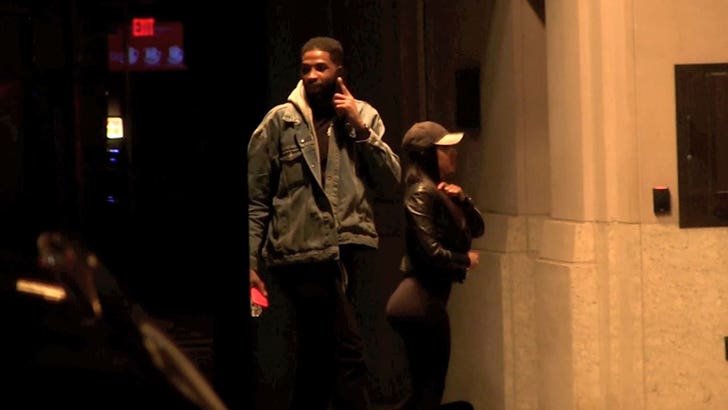 4/8/18
SplashNews.com
Tristan Thompson had a female companion with him when he went back to an NYC hotel Sunday morning ... while Khloe Kardashian was home in Cleveland very close to giving birth to their first child together.
TMZ obtained this video of the Cavaliers star, rocking a white hoodie, with the woman strolling behind him into the Four Seasons early Sunday, around 5 AM. The unidentified woman was also seen hanging all over Tristan at an NYC nightclub earlier in the evening.
Tristan was staying at the hotel with the rest of his team while they were in town for a game.
The woman eventually left with a Louis Vuitton overnight bag ... seeming to indicate she'd been at the hotel for some time with Tristan.