Reza from 'Shahs of Sunset' Supports Trump Pulling Out of Iran Deal
Reza from 'Shahs of Sunset'
Trump Got Iranian Deal Right
F-U, Ayatollah!!!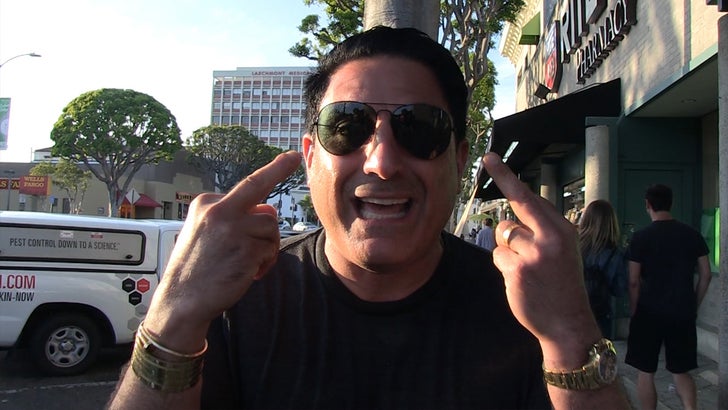 TMZ.com
Reza Farahan from "Shahs of Sunset" not only agrees with President Trump's decision to pull out of the Iranian nuclear deal ... he wishes death to the Iranian dictator and his family.
We got Reza out in L.A. Tuesday and he made it clear ... he's not a Trump fan, but he passionately supports withdrawing from the deal and imposing strong sanctions on Iran. He clearly thinks it's the only way the people will rise up and overthrow what Reza believes is evil at the top.
Reza got in hot water last year when he lashed out on his show, saying, "F*** Iran." He was forced to issue an apology. This time he's not tearing into the country but rather its leaders.
Reza was born in Iran, but eventually made his way to the Hills of Beverly.