Samantha Bee Apologizes for Calling Ivanka Trump a 'Feckless C***' on 'Full Frontal'
Samantha Bee
Rips Ivanka Trump:
'You Feckless C***'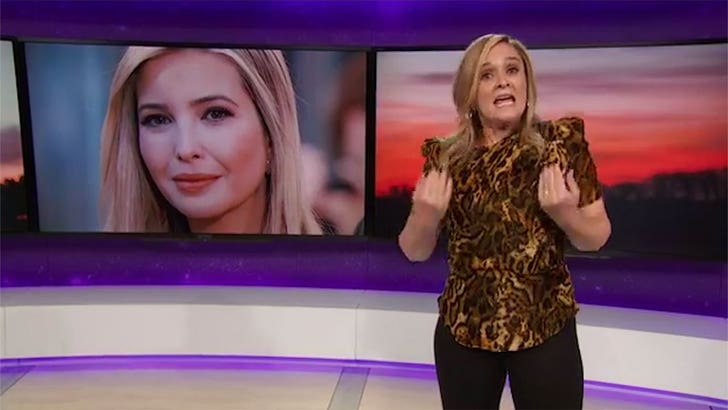 NBC
11:40 AM PT -- TBS said Bee's remark was "vile and inappropriate language." They said those words should not have been aired, and added, "It was our mistake too, and we regret it."
11:20 AM PT -- Bee has apologized to Ivanka and 'Full Frontal' viewers for using the c-word to describe Ivanka on her show. She says, "It was inappropriate and inexcusable. I crossed a line, and I deeply regret it."
Samantha Bee went in hard on Ivanka Trump, calling her a "feckless c***" who needs to do something about her father's actions in the White House.
Bee dropped the bombshell during her show, 'Full Frontal,' Wednesday night (it's at the 7 minute mark of this clip). She ripped Ivanka for posting a picture with her son on social media amid reports President Trump's administration is separating children from families crossing the border.
As you'd expect ... Samantha's taking a lot of heat, especially from the Right, for her choice of words. It arguably got worst when she described what Ivanka should do -- or wear, to be precise -- to convince the President to change his immigration policy.