'Scarface' Star Steven Bauer Fears Civil War in Trump Era
'Scarface' Star Steven Bauer
Fears Civil War
... In Trump Era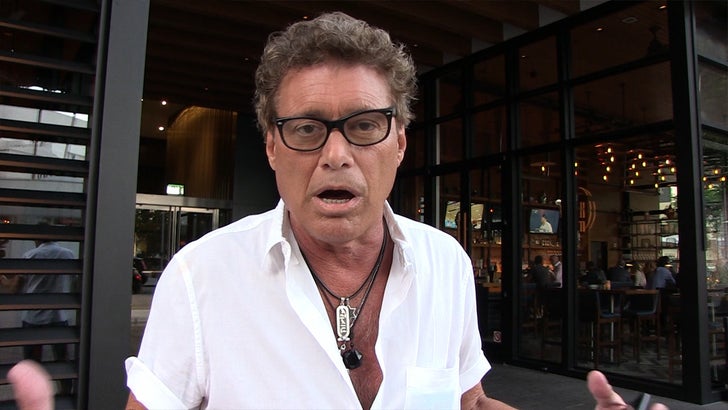 TMZ.com
"Scarface" star Steven Bauer fears a civil war in America triggered by intolerance, and he seems to be pointing a finger at a prominent member of Congress.
We got Bauer Tuesday in Bev Hills at Ocean Prime, and he's grousing about politicians who are sewing the seeds of violence. Bauer, a Trump supporter, says there's now a culture of trying to wound or do even worse to those with whom you disagree. He thinks it will inevitably lead to violence.
He doesn't call her out by name, but it seems his comments are at least in part directed at Congresswoman Maxine Waters, who said at a rally last weekend, "If you shoot at me, you better shoot straight."
Waters has been one of Trump's chief critics ... she has been calling for his impeachment for months, and has embraced people calling out in public people who serve in the Trump Administration.