Blake Griffin Roasts Jeff Ross, 'We Both Got F'd Over By the Clippers'
Blake Griffin
Roasts Jeff Ross
'We Both Got F'd Over By the Clippers'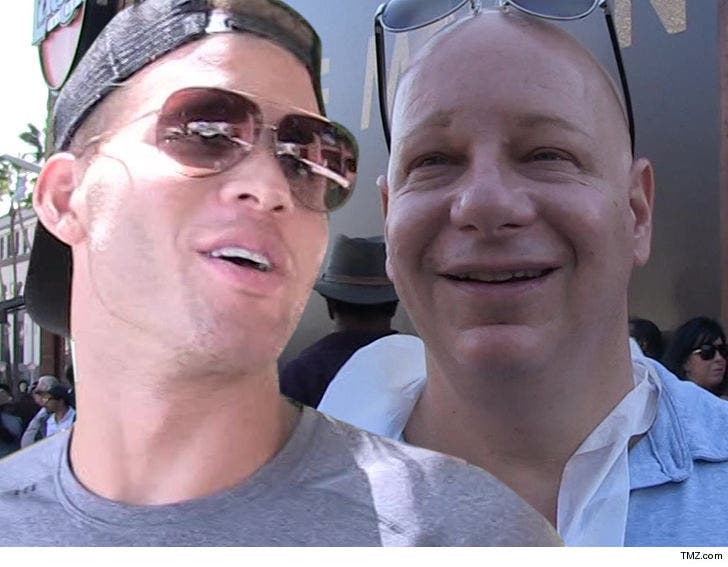 EXCLUSIVE
Blake Griffin and Jeff Ross went scorched earth on each other during their 'Roast Battle' over the weekend ... with gay jokes, Kardashian jokes -- and even Clippers jokes.
It all went down at The Fonda Theater in L.A. -- where the stars declared comedic war on each other for the Comedy Central show ... and neither one pulled any punches.
Some of the highlights ...
Blake attacks Jeff's weight:
"The only way you could get inside of a gym is if you literally f**ked a guy named Jim."
Jeff attacks Blake's new team, the Detroit Pistons:
"Blake, good luck in Detroit ... you know what, I think you're just white enough not to get shot by the cops. But, be careful because you're now the worst shooter in the most violent city in America."
Blake attacks Jeff's hair:
"Jeff ... you're such a bald piece of sh*t. It honestly looks like we both got f**ked over by the Clippers."
"You wanna get personal? I'll get personal. Blake, everyone knows you recently dated Kendall Jenner. But, what they don't know is, I heard she broke up with you because she caught you staring at her dad's tits ... And, just like the Clippers, Kendall eventually traded you for another basketball player. The season hasn't even started yet, and your ex is already leading you in rebounds."