Kelsey Grammer Channels His Inner David Bowie for Live Karaoke
Kelsey Grammer
Channels His Inner David Bowie
For Live Karaoke!!!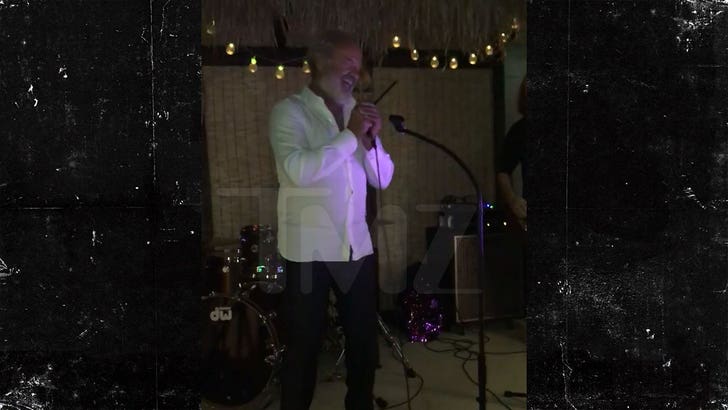 TMZ.com
Give Kelsey Grammer credit ... dude swings for the fences when it comes to live karaoke and, save for one particular note, he nailed it!!
Kelsey and a bunch of cast and crew members from his Netflix movie, "Like Father," hit up LONO in Hollywood for an after-party following Tuesday night's premiere. Seth Rogen -- who stars alongside Kelsey in the flick -- was also at the tiki bar, but the show belonged to Kelsey.
We're told Kelsey followed his wife onstage after she performed Dolly Parton's "Jolene" and brought the house down with his rendition of David Bowie's "Let's Dance." Watching Kelsey move to his own beat is a thing of beauty ... and even when his chops gave out, Kelsey kept going.
And the crowd went wild!!