Fat Joe Shoots Down Eric Benet's Take on Rap Music and White Supremacy
Fat Joe on Eric Benet
Rap is Entertainment
Not White Supremacy!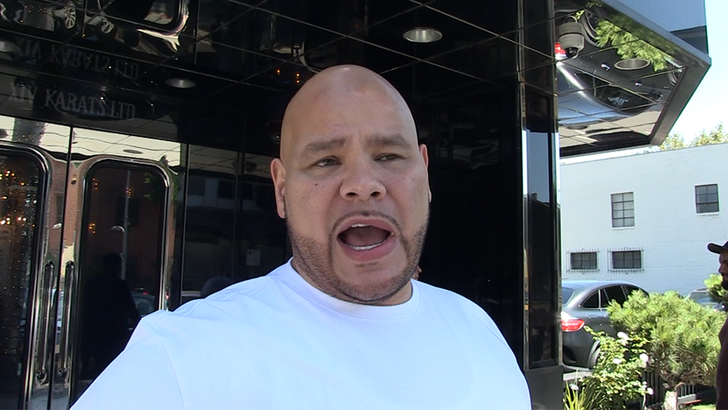 TMZ.com
Fat Joe thinks Eric Benet is TRIPPINNNN' by saying "rich and famous" rappers that glorify the darker sides of hip-hop are proxies to white supremacy ... 'cause they're just tunes, bro.
We got the legendary New York MC over on the West Coast Monday in Bev Hills, where our photog asked if Joe had seen Eric's hot take on certain rap serving a nefarious purpose.
Waiting for your permission to load the Instagram Media.
Eric posted a message on IG saying that rappers who promote killing black people, degrading black women, abusing drugs, materialization or living a low life are not artists ... but actual agents of white supremacy -- and are being used to destroy their own race.
Joe couldn't disagree more, telling us rap music is just that ... music. He says it's often used for a variety of reasons, none of which he considers to be pushing white supremacists' agenda.