Aerosmith's Steven Tyler Sends Prayers to Gravely Ill Aretha Franklin
Steven Tyler
Big Prayers for Aretha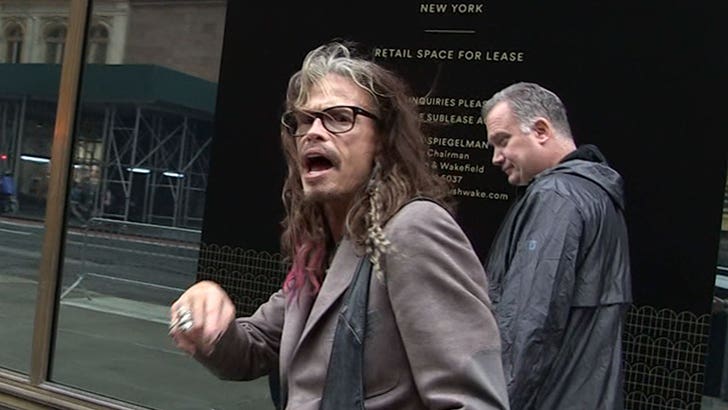 TMZ.com
Aretha Franklin has just about everyone praying for her -- and that includes Steven Tyler, who's got a sweet message for the Queen of Soul.
We got Aerosmith's frontman and his girlfriend, Aimee, on the streets of NYC Monday and it seems our camera guy broke the news that Aretha was gravely ill from cancer and not expected to last the day. Although shocked ... he was eloquent and heartfelt.
Steven -- who's about to officially announce a Vegas residency with his band that starts next Spring -- offers out a sick rendition of Aretha's most famous song.