Jon Stewart Adopts Two Goats Found on NYC Tracks Into His Farm Sanctuary
Jon Stewart
Gets His Goat(s) ...
Adopts Two Strays Into Farm Sanctuary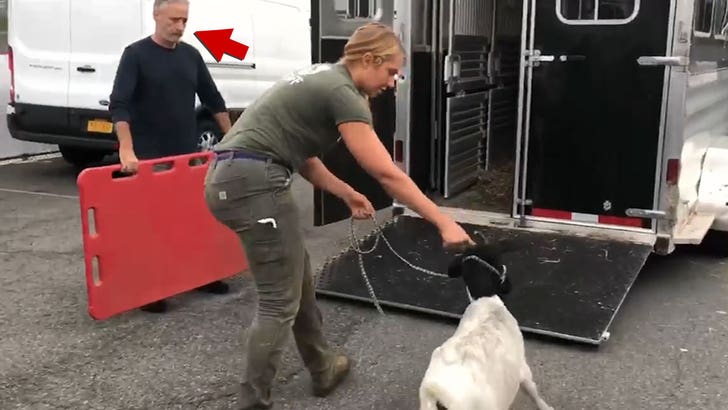 Farm Sanctuary
Jon Stewart came to the rescue of two stray goats found roaming the subway tracks of New York City this week by giving them a home at his animal rescue operation ... no joke!
The former 'Daily Show' host posted a video of himself Monday helping load up the sidetracked livestock, which were spotted by a train operator along the N line in Brooklyn. Cops were called and officers were able to safely tranquilize the animals to remove them.
No word on where exactly these two billy goats gruff came from -- or where the third one might be -- but Stewart stepped in to offer them a place to stay -- his Farm Sanctuary in Watkins Glen, NY, which he owns with his wife. He also saved a runaway cow a couple years back.
Jon's sanctuary says the two goats are both boys ... and they've named them Billy and Willy. Salute, Jon, for keeping these kids safe from subway trolls. Tolls too, actually.