Prince's Family Sues Doctor Who Prescribed Him Pills Days Before His Death
Prince's Family Sues
Blames Fatal OD on Doctor, Walgreens
Prince's family is going after the doctor who prescribed pain pills for him, claiming he failed to properly treat him for opioid addiction so he's to blame for his death ... according to a new suit.
The family claims Dr. Michael Schulenberg last treated Prince on April 20, but failed to appropriately diagnose and treat the rocker's addiction ... which ultimately led to his fatal fentanyl overdose on April 21.
According to the docs ... the doctor's failure played a substantial part in Prince's death.
As you'll recall ... the family already sued the hospital that treated Prince's first opioid overdose, along with the Walgreens for dispensing narcotic prescription medications to him for an invalid medical purpose and failing to make sure he was using the drug properly.
This new suit also includes that hospital and Walgreens, along with Schulenberg. TMZ broke several stories about Prince getting various prescriptions filled from a Walgreens near his home in the days before he died. We posted a pic of Prince pacing the night before his OD -- looking frail and nervous -- as a member of his team got his Rx.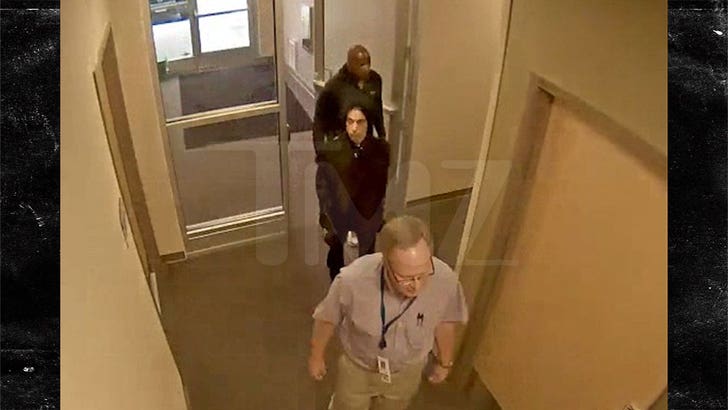 TMZ.com
Surveillance video shows Prince visiting Dr. Schulenberg's office the day before he died.
As we reported ... a toxicology report showed Prince had "exceedingly high" levels of fentanyl in his system when he died -- even for a chronic pain patient. However, no criminal charges were filed in Prince's death ... because the source of the drug could not be found.