Cory Booker Doubles Down on Decision to Release Racial Profiling Info on Kavanaugh
Cory Booker
Releases Racial Profiling Info
... On Brett Kavanaugh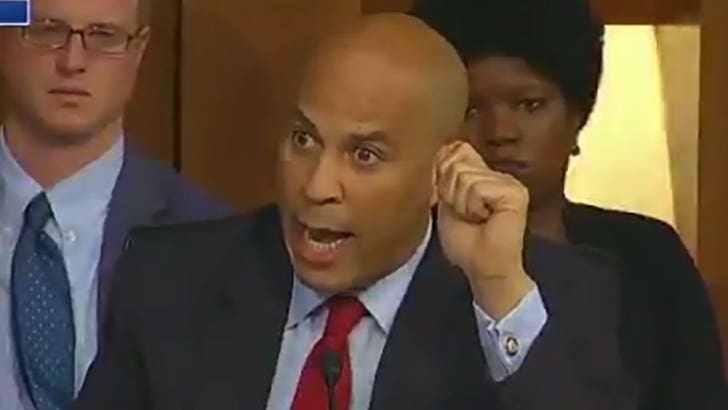 FOX News
8:18 AM PT -- Booker just released a batch of emails between Kavanaugh and other officials that date back to his early days in George W. Bush's administration as an associate of the White House Counsel at the time, Alberto Gonzales.
A lot of the emails appear to be internal communication from 2002 and include discussions on deciding how to screen people at airports and elsewhere in response to 9/11. Kavanaugh makes clear that racial profiling was on the table as an immediate -- and potential long-term -- option.
They also discuss a race-neutral system as ideal, but appear to acknowledge that using racial profiling in the interim would be most effective. Kavanaugh and his associates also seem to note legal loopholes they could invoke to get away with racial profiling and avoid liability. No word yet if Booker has been sanctioned for his actions.
Senator Cory Booker says he's willing to be thrown out of the United States Senate for releasing a confidential document allegedly showing Supreme Court nominee Brett Kavanaugh is guilty of promoting racial profiling ... but Booker says it's the right thing to do.
Booker dropped the bombshell Thursday morning at the Senate hearing. He said there's an email which is confidential because of national security concerns. In the email, Booker says there's evidence Kavanaugh, when he was an aide to President George W. Bush, suggested it was appropriate to racially profile people to blunt post-911 terrorism.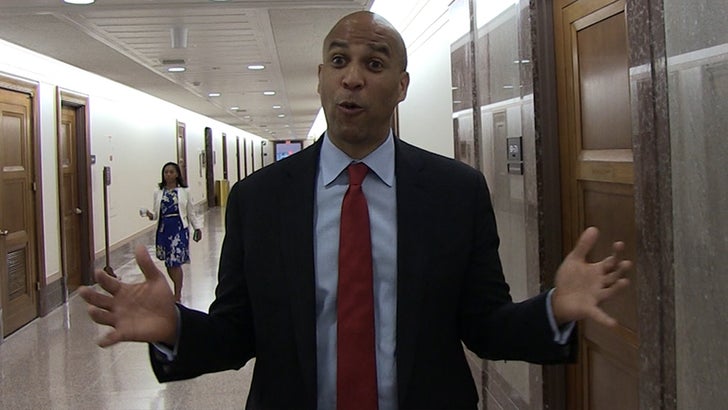 TMZ.com
Booker says he intends to release the email knowing the consequences to him could be severe -- ouster from the Senate. After the hearing he told us why he's willing to go down with the ship.
Senator John Cornyn read the potential charge against Booker at the hearing, and the Democratic Senator from New Jersey responded bluntly, "Then apply the rule and bring the charges."
Booker had support from Senator Dick Durbin, who said, "If there is going to be some retribution against the Senator from New Jersey, count me in."
Originally published -- 7:55 AM PT