Elizabeth Smart Fearful of Kidnapper's Upcoming Release From Prison
Elizabeth Smart
Kidnapper's Release Scares Me
... I Will Protect Myself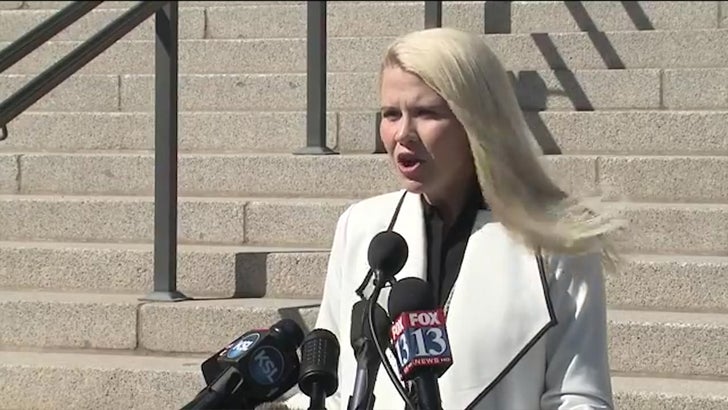 Fox 13 News
Elizabeth Smart -- famously kidnapped and held captive for 9 months when she was 14 -- is speaking out about the pending release of one of her captors ... and she's taking extreme measures to protect her family.
Elizabeth doesn't specifically say what she plans to do to keep her family safe because she's afraid of tipping her hand before next week's release of 72-year-old Wanda Barzee.
Barzee pled guilty to helping kidnap Smart in 2002, and she's expected to be set free September 19 after 15 years behind bars.
The Utah Board of Pardons and Parole set an initial release date for January 2024, but recently said there was a miscalculation and decided to set Barzee free next week.
The very thought of Barzee on the streets makes Elizabeth shudder. Smart, a mother of 2, claims Barzee stood idly by as Brian David Mitchell repeatedly raped her in captivity.
Elizabeth is worried about Barzee's mental health, and she's asking authorities to take a second look at their decision to release the convict, claiming Barzee is a threat to the community.
Elizabeth was found while walking with Barzee and Mitchell in a Utah suburb, thanks to people who recognized the perps from news reports. Smart is now a child safety activist.