Lindsay Lohan's Friends Alarmed at Her Mental Health and Want Her Back in the U.S.
Lindsay Lohan
Friends Plea for Her to Return to U.S.
... Concerned for Mental Health
Lindsay Lohan's friends are so alarmed about her mental state after accusing a homeless family of trafficking children and then getting punched in the face in Moscow ... they're practically begging her to return to the States.
Sources close to Lindsay tell us her buddies are making a full-court press to get her back with people who will take care of her. We're told a close friend of Lindsay has strong ties to Cincinnati and wants her there for 2 reasons -- his circle of friends who will support her, and the fact it's a paparazzi-free zone.
The plan was set in motion in reaction to Lindsay's bizarre video where she tailed a family in Moscow and accused them of child trafficking in several languages before getting punched in the face. There's no evidence the kids were being trafficked.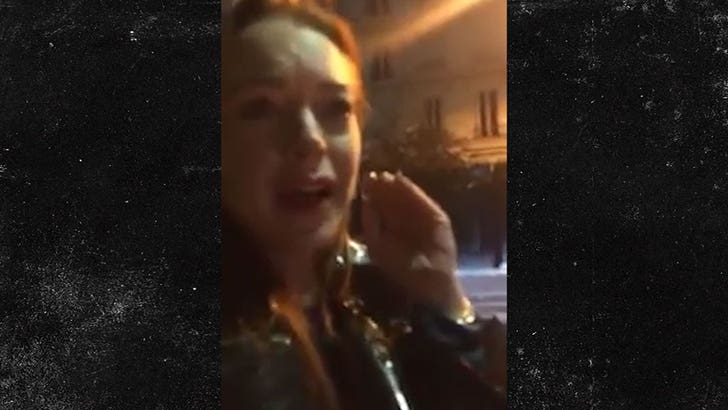 9/29/18
The wild card ... Lindsay is shooting her reality show at her beach club in Mykonos ... and moving to the U.S. could derail the show.
Lindsay's friends are also worried she might be in Moscow to meet up with her ex, mega-rich Russian Egor Tarabasov ... after her claims to friends he was abusive.
We're told Lindsay is currently in Paris with her publicist, Hunter Frederick ... we reached out to Hunter, but he wouldn't comment.
Whatever's going on with Lindsay, her friends think she's better off in America.