Nikki Haley in Great Spirits After Announcing Exit as United Nations Ambassador
Nikki Haley
Gives Resignation
A Big Thumbs-Up!!!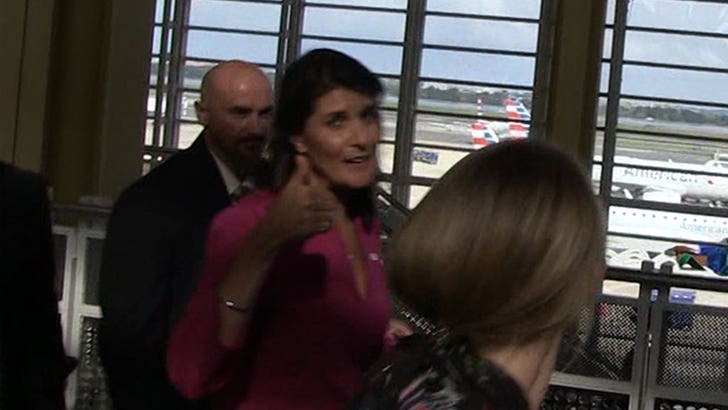 TMZ.com
Nikki Haley's all smiles after announcing she's resigning as U.S. Ambassador to the United Nations, and it's a sign of things to come ... so she says.
We got Nikki Tuesday at Reagan National Airport in D.C. after she and President Trump announced she's leaving her gig at the end of the year ... a move she tells us is "all positive."
Haley's claimed her exit is simply about needing a break after serving nearly 2 years in the role and 6 years as South Carolina's governor before that. Obviously, a lot of people aren't buying it ... but that's Nikki's story and she's sticking to it here.
So, what IS next for her? Hard to tell ... but she suggests it's gonna be something good.