Billionaire Tom Steyer Happy with Election After Spending $120 Million on Democrats
Billionaire Tom Steyer
Dems Sent Trump a Message ...
Courtesy My $120 Million!!!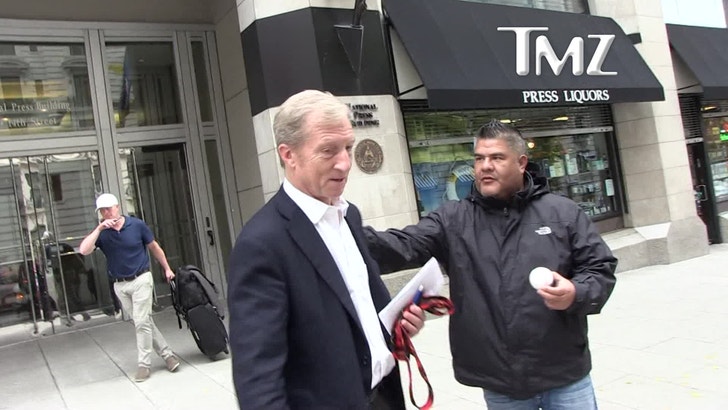 TMZ.com
Tom Steyer is reveling in the midterm election results after dumping $120 million into Democratic campaigns ... and he's not afraid to rub it in President Trump's face.
We got the billionaire philanthropist Wednesday in Washington D.C., and he was over the moon about Dems taking control of the House of Representatives. Steyer says it's a clear pushback against Trump's administration.
Tom's PAC, NextGen Climate Action, helped flip 12 congressional seats for the Dems.
It wasn't a total blue wave for Tom's wallet. The Cali native invested $14 mil in Andrew Gillum's gubernatorial campaign, and came up short.
He's clearly choosing to accentuate the positive.