Tito Ortiz Roasts Chuck Liddell After Mitts Sesh, 'Sh*t Looks Like Junk'
Tito Ortiz
Roasts Liddell After Mitts Sesh
'Sh*t Looks Like Junk'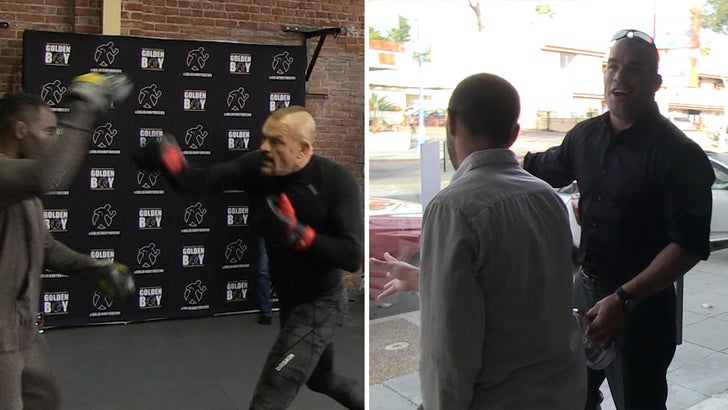 TMZSports.com
Tito Ortiz thinks Chuck Liddell sucks now. It's that simple. Ortiz no longer thinks Liddell is good at fighting, and made it clear he thinks he's trash after a recent Lidell workout he witnessed.
And we got it all on video.
Ortiz and Liddell are squaring off in an MMA match for Oscar De La Hoya's Golden Boy promotions on November 24th, and we're guessing Tito wanted to see what Chuck had in store for him.
After heading over to the King's MMA gym in L.A. earlier today, Ortiz seemingly got his answer ... watching a mitt session Liddell had, and getting so disgusted he had to leave the building, but not before he threw some parting shots.
"Man, you guys are gonna call this a quick muthaf**king night, I guarantee."
He didn't stop there, saying Liddell looked "like junk," and he was going to "smash him."
Welp. All that's left now is the punchin,' this one's gonna get nasty.