Wale Says A$AP Rocky's a Good Guy, Doesn't Deserve Sweden Treatment
Wale
A$AP Rocky Doesn't Deserve This ...
He's One of the Good Ones!!!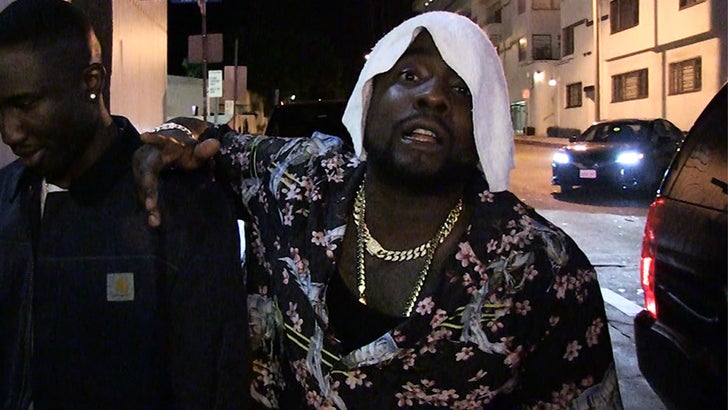 TMZ.com
Wale says what's happening to A$AP Rocky is an injustice ... and he's defending the rapper from those who think it's actually a dose of karma.
We got Wale leaving Bootsy Bellows in WeHo late Tuesday night, and he spoke his mind on Rocky's situation in Sweden. He says it's totally unfair, and everyone the Swedish government is screwing over in the process deserves some payback ... especially A$AP.
Wale also goes out of his way to praise A$AP's character, which some have called into question since the rapper was arrested for assault early this month. He says he has a good heart and is a caring person ... and he's important to their culture.
If you don't know ... some fans are still pissed at Rocky for distancing himself from the Black Lives Matter movement and the Ferguson protests in an interview a few years back, along with claiming Bill Cosby's innocent.
But, Wale says he knows A$AP is one of the good ones -- despite not choosing his words carefully sometimes and speaking on impulse -- and he wants him back in the U.S.
As we've reported ... Rocky's still in a jail cell awaiting charges for his role in a street fight in Stockholm, even though like Wale says -- he wasn't the aggressor in the altercation.