China Passenger Plane Crashes into Mountain with 132 Onboard, Sparks Fire
China Plane Crash
Nosedives into Mountain ...
Sparks Massive Fire, 132 Onboard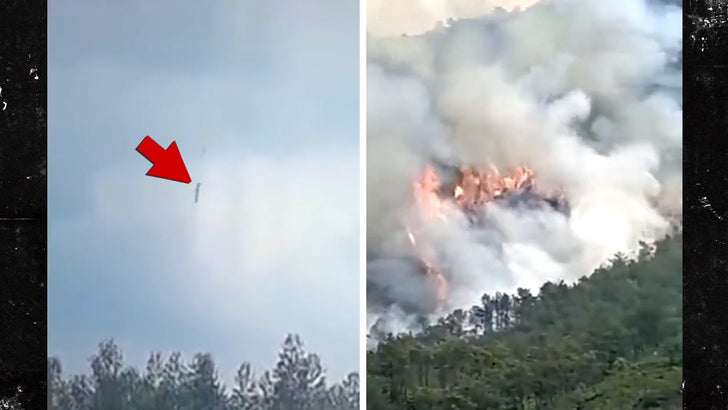 Newsflare
New video shows the moment a Chinese passenger plane crashed into a mountainside, causing a huge forest fire ... and 132 are feared dead.
The China Eastern Airlines Boeing 737 was heading from Kunming to Guangzhou Monday when it lost contact with air traffic control -- and the horrifying footage shows the plane taking a nosedive into a mountainous area. Fire and smoke immediately started billowing from the crash site.
Surveillance data shows the plane plummeted for a total of 2 minutes ... after maintaining a cruising altitude of 29,000 feet. The pilots briefly pulled out of the dive around 10,000 feet, but then it started going down again -- and the last data contact with the plane was at 3,200 feet.
The airline released a statement, saying "China Eastern Airlines has activated the emergency mechanism, dispatched a working group to the scene, and opened a special line for emergency assistance to family members."
Shortly after the crash, Chinese President Xi Jinping ordered a search and rescue operation, alongside an investigation into the cause of the accident.
Rescue teams headed to the scene, but based on the photos and video ... it would be an absolute miracle if anyone survived.