Queen Elizabeth's Platinum Jubilee Begins, Prince Harry and Meghan Markle Join
Queen Elizabeth
Platinum Jubilee Begins ...
Prince Harry & Meghan Join from Kids' Table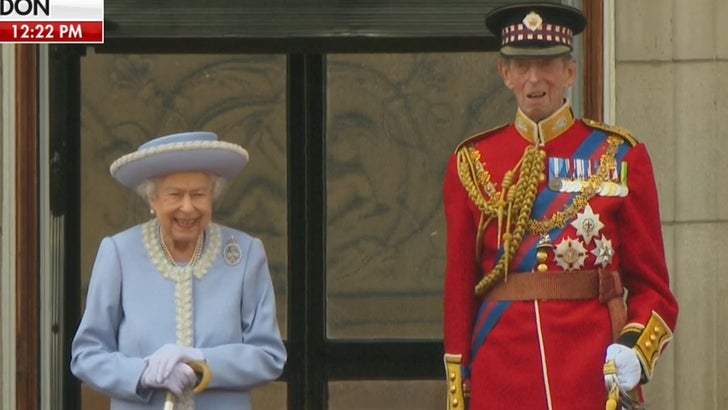 Fox News
Queen Elizabeth's Platinum Jubilee -- honoring her 70 years on the throne -- is officially underway with the royal family, and that includes Prince Harry and Meghan Markle ... although they're not exactly in the Queen's spotlight.
The 4-day celebration kicked off with a military parade in front of Buckingham Palace. The display is called "Trooping the Colour" -- it formally honors the Queen's birthday -- and QE2 was out on her balcony taking in all the action.
Y'know ... all the "working" Senior Royals.
However, Harry and Meghan are in the Palace for their first public royal event as a couple since 2020 ... they're just positioned in a different room to watch the parade.
They're watching from the Major General Office ... along with several of the Queen's other grand and great-grandchildren -- such as Princess Beatrice and Princess Eugenie.
You can see in the pics, Meghan's charming some of the younger royals. It's kinda cute -- think of it as the kids' table at your Thanksgiving dinner ... and Harry and Meghan are definitely holding court.