Nyjah Huston Says 82-MPH Skateboard Too Fast For Him, 'That S***'s Scary'
Nyjah Huston
82-MPH Skateboard Too Fast For Me
... 'That S***'s Scary'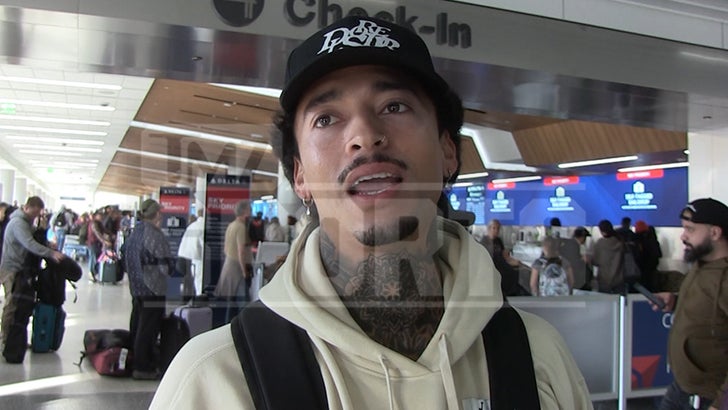 TMZSports.com
One of the best skaters in the sport doesn't have a need for speed -- 'cause Nyjah Huston tells TMZ Sports it's a HARD PASS on testing out the world's fastest skateboard.
Australian mechanical engineer Raine Kent recently broke the Guinness world record for the fastest speed ever recorded on a board ... after he reached an insane 82.25 miles per hour on his custom setup.
The next step is to make the product available to the general public ... but bad news for Kent, he already lost one customer.
"That s***'s scary, I'm not gonna lie," Huston told us at LAX.
"That's too fast for me. I'm good. I'm going to stick to my rails ... I'm good on that."
Of course, 28-year-old Huston is a 12-time X Games gold medalist ... and has several SLS Super Crown World Championship wins under his belt as well.
While he won't be hopping on the speedy wheels anytime soon, Huston says he's down to be a spectator.
"Go fast, send it!! Any send, I'm down," he added.
Huston says he'll stick to his stairs and rails ... but gives props to anyone looking to test out the new product.